Consulting

Concept design & narrative, product/garment engineerng, production, brand deveopment, logos, for whatever stage in your process.

We come alongside your brand to help with areas in need, help direct you outside of our facility.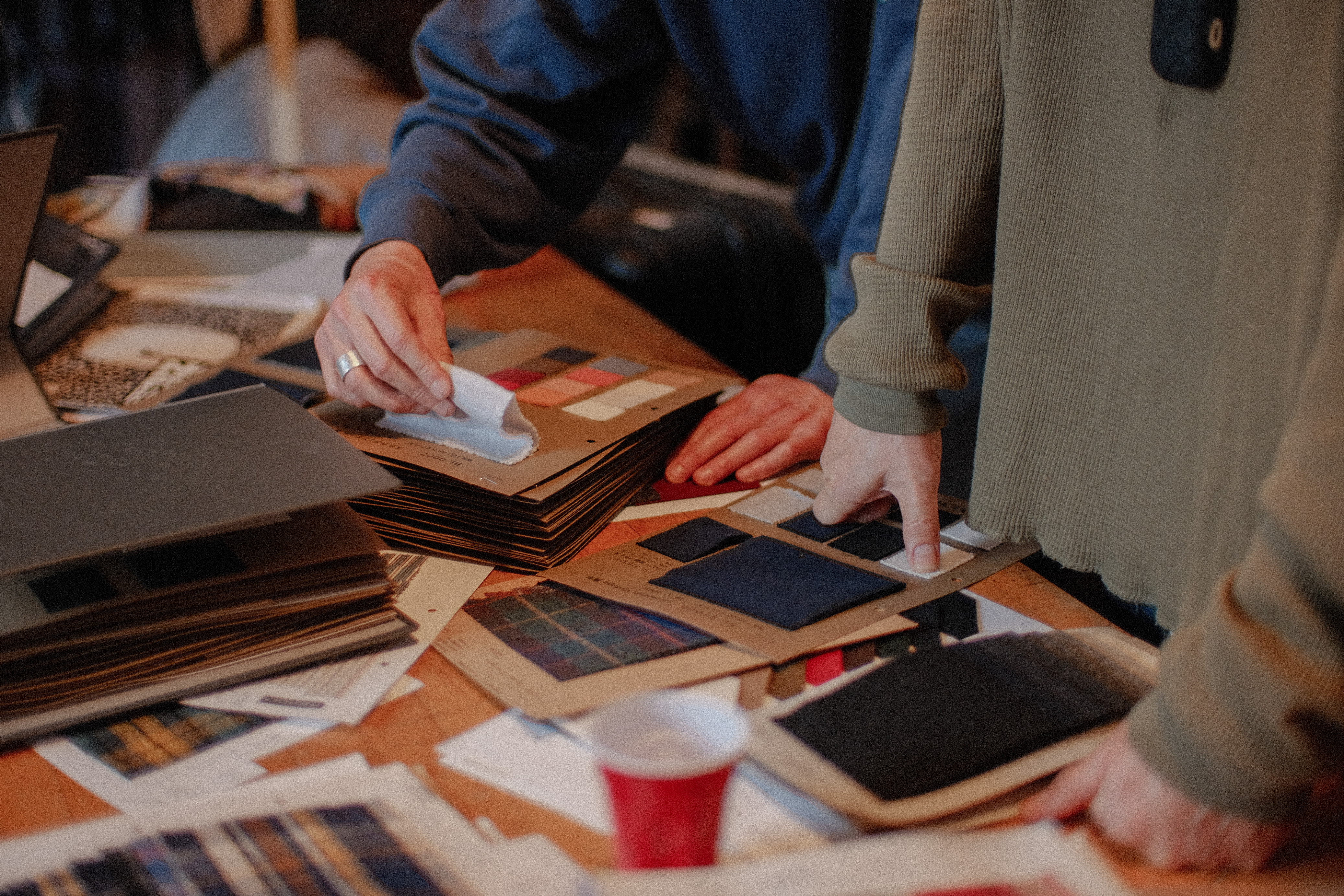 Sourcing

We source vintage garments and fabrics, as well as trims, buttons and hardware.
Our fabrics are sourced domestically or overseas.

Client sets up a consultation meeting to let us know what they want. We will establish what they need, and discuss sourcing needs.

Development & Production


Whatever stage you're at, we can help develop your project, from concepts and digital renderings, to a pattern and a muslin and a sample, and to production runs.